Keynotes:
Air Quality Modelling and the Need for Super-Computing by Dr Marta García Vivanco (CIEMAT, Madrid, Spain) on Tuesday 11th of June 2019

Convergence Big Data - HPC. Problems and solutions by Prof Jesus Carretero (University Carlos III of Madrid, Spain) on Wednesday 12th of June 2019

Is volunteer computing an alternative to HPC infrastructures? by Prof Harold Enrique Castro Barrera (Universidad de los Andes, Colombia) on Thursday 13th of June 2019
School Mission
SC-Camp is a summer school and non-profit event about Super Computing and Distributed Systems. It proposes a series of courses around the thematic of High Performance Computing with an important focus on practical sessions (more than half of the time). It targets Master and PhD students in the field of Computer Sciences, Engineering and any other fields that could benefit from HPC (Physics & Material Sciences, Biology/Bioinformatics, Finance, etc.).
Taking advantage of the Internet and high speed networks available today, one can exploit high performance computing infrastructures from anywhere, even located in the middle of the nature. SC-Camp is an initiative of researchers inspired by this idea that offers undergraduate and master students state-of-the-art lectures and programming practical sessions upon High Performance and Distributed Computing topics. It is an itinerant school, bringing the HPC knowledge to a different place every year.
SC-Camp is a non-profit event, addressed to all students including those that lack of financial backup, so we try to keep the cost for the students as low as possible.

Content
The summer school focus on the following topics:
Distributed Systems: Grid/Cluster/Cloud/Volunteer Computing
Distributed parallel programming with MPI
Shared Memory parallel programming with OpenMP
Accelerators: GPUs with CUDA, XeonPhi
Debugging, Profiling and Performance Optimization
Data Analysis with R
Resource/Job Management & Scheduling
Big Data
Reproducible Reseach
Please check the detailed program here.
Organization
SC-Camp 2019 features 5 days of scientific sessions, during which several programming practical sessions will be held.
We welcome applications of undergraduate (preferable in Senior year) or master students from all areas of Engineering and Computational Sciences with strong interest upon High Performance and Distributed Computing. Due to the advanced content of lectures some basic notions of Parallel and Distributed Computing along with programming skills are desirable. All courses and lectures will be held in English, thus a good knowledge of English -both oral and written- is mandatory. The scientific and steering committee will evaluate the application forms based on the applicant's scientific background and their motivation letter. This year, we will accept a maximum of 40 students.
Participants
Master and PhD students in the field of Computer Science, or any other domain working with HPC (Physics, Material Science, Biology/Bioinformatics, Finance, etc.), who are already familiar with programming. SC-Camp is the perfect event to learn all about Distributed and Parallel programming, from basics to the most advanced level, offering a thoughtful practical experience in High Performance Systems to assimilate the concepts
Registration
Please check the registration procedure on the registration page.
Location
The SC-Camp 2019 will take place at the
Centro de Investigaciones Energéticas, Medioambientales y Tecnológicas (CIEMAT).
Please check all the details on the information page.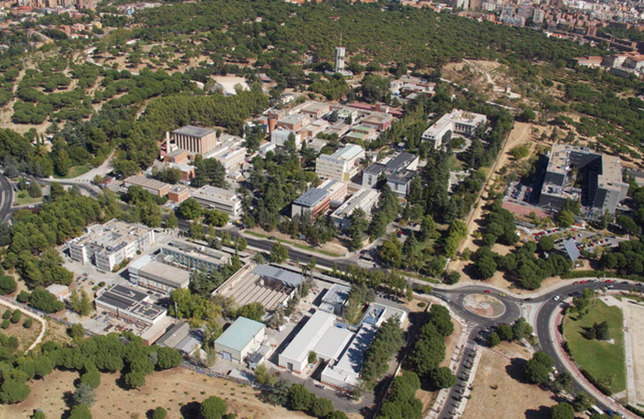 Contact